LEARNING LABORATORIES
10-min Learning Project Presentations: the best, the worst, the most radical, risky, transformative, or humorous projects
for collegial enrichment an cross exchange
Friday, 15 September 2023, 3:00 – 5:00PM (CEST) HYBRID @ STR R003 - STREAMED
THE LEARNING LABORATORY
THIS PAPER EXCHANGE IS KINDLY FACILITATED BY DILYS WILLIAMS.
Professor Dilys Williams is founder and Director of Centre for Sustainable Fashion, a University of the Arts London Research Centre, based at London College of Fashion, exploring fashion as sustainability in action with researchers and businesses across the world. Dilys is also chair of UAL's Social Purpose Advisory Group, repurposing the university in the context of our times. Dilys' practice explores fashion as a conduit for living well together as humans in a more than human world. This is applied into education, business, public and political spheres. As Special Advisor to a UK House of Lords All Party Parliamentary Group, and via the UNFCCC Fashion Charter Advisory Panel, she brings climate and social justice considerations into global discourse. Trained at Manchester Metropolitan University and drawing on extensive experience as a practicing designer, she publishes in international academic journals, books and a wide range of media outlets. Dilys is a keen contributor to explorations that sit at the tension between where we are and where we might be.
LEARNINGS FROM A POST-FASHION MAKING LAB
Sara Arnold & Zoe Gilbertson & Karishma Kelsey & Sarah May & Jenny Morisetti & Sandra Niessen & Dirk de Waal (FAN, UK)

Fashion Act Now's 'Post-Fashion Making Lab' explores adorning the body and working with materials in De-Fashioned ways. As a commons, it works within certain boundaries such as celebrating sufficiency; seeking independence from the market and state; sharing collective wealth; and nurturing cultural identity. Fashion Act Now works with communities, asking them questions such as: What is our cultural identity both personally and collectively? What does rejecting Fashion mean in practice? And what happens when we make it together? Fashion Act Now would like to share their findings and build on their post-fashion-making processes through the collective knowledge of the conference.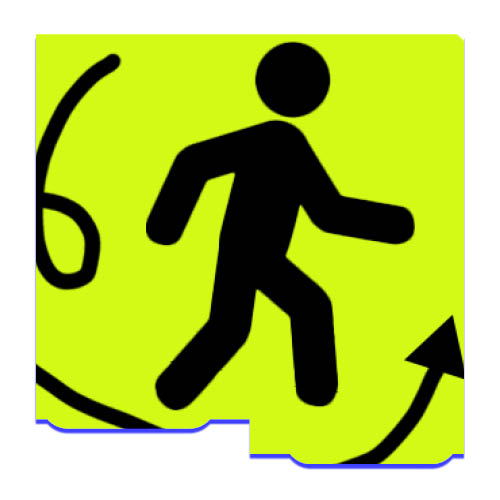 DE-FASHION LONDON: A SENSORY FASHION MEDIA WALK
Sophie Barr & Sarah May (UK)

In June LCF fashion media educators Sarah May and Sophie Barr conducted a ten-mile 'de-fashion walk' for staff and students from our former site in Shepherd's Bush to our new campus in Stratford, passing through the major commercial fashion districts of London. The walk was conceived as a pilot for future critical pedagogy, collaboration across disciplines, and sensory learning. It presented an opportunity to sense with human and non-human kin how fashion media is embedded in a fragile planetary system. We share our field notes and discuss the challenges and opportunities of walking as a method to de-fashion education.
STATUS WO? DESIGN INTERVENTIONS QUESTIONING CLASSISM IN FASHION AND STYLE
Cläre Caspar & Bianca Koczan (Germany)

Despite claims of equality and the abolition of class privileges, classism, discrimination based on social origin and the position we hold in society, acts as an invisible barrier, hindering participation in fashion personally and professionally. We address classism and fashion in Berlin with 6th-semester students from HTW University. We collectively reflect, interview fashion actors, analyze fashion phenomena, design tactile experiences, and create activist installations to reformulate fashion practices with social responsibility and prevent the depoliticization of subcultures. By encouraging students to reflect on their resources, we counter the prevalence of failed existences caused by the strengthening of neoliberal educational approaches.
BEYOND SUSTAINABILITY AS EDUCATION-AS-USUAL
Anna Fitzpatrick & Nina Stevenson (UK)

In fashion education teaching about sustainability rather than with or as sustainability is now prevalent. Yet a transformational fashion education – a de-fashioning of education – needs to treat the classroom/studio as a space to challenge accepted cultural norms and assumptions of both fashion and education systems. This project explores how we can go beyond 'education as usual'. The starting point? How sustainability in fashion education can contribute towards a more socially just classroom, create the conditions for student well-being (hooks 1994), address the attainment gap and foster a sense of belonging for all participants, leading to education as sustainability, not education-as-usual.
THE CRITICAL PULSE - ETHICAL FASHION MEDIA
Sandra Jäger & Kat Sark (Denmark)

In this collaborative presentation, we want to introduce The Critical Pulse online magazine, launched in 2020 with the aim to create a critical fashion media platform for young scholars and established experts to write about fashion with a focus on ethical values, including inclusivity and diversity, ethics and sustainability, social justice, intersectional feminism, and decoloniality. The editorial team is comprised of students and volunteers from Denmark, Canada, and beyond. The magazine includes well-researched and peer-reviewed articles on pressing topics in fashion, as well as reviews of books, films, TV shows, exhibitions, and current events. The Critical Pulse is a non-profit magazine with two issues per year. In our presentation we will share our experience with supporting emerging voices in critical fashion studies. The main goal of our presentation is to inspire collaborative research and action, and to invite other writers and editors to join the editorial team or contribute with writing or art work.

Saturday, 16 September 2023, 11:30AM – 1:30PM (CEST) HYBRID @ STR R003 - STREAMED
THE LEARNING LABORATORY
THIS PAPER EXCHANGE IS KINDLY FACILITATED BY JOHANNA BRAUN.
Johanna Braun (she/they) is a multidisciplinary designer who works at the intersection of costume design, film and performance art. Throughout their collaborative projects, decisions of composition, camera angles, and dress are tied to reclaiming strategies in the investigation of speculative fabulations and queer worldmaking. Holding a master's degree in Fashion Design from the UdK, Johanna is currently engaged in preserving and exploring garment herstories at a Berlin-based costume archive.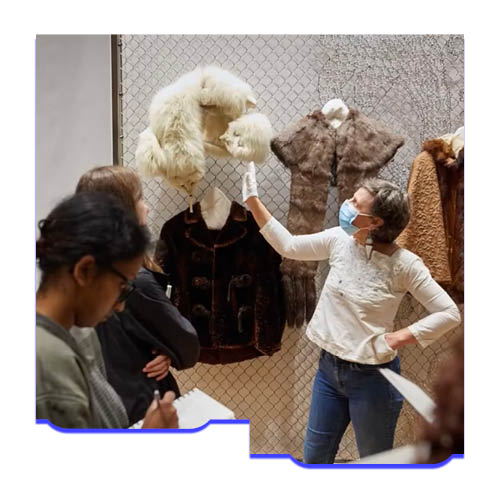 THE USES OF ANIMALS - LIVING AND BREATHING BETWEEN HISTORIES, FUTURE IMAGININGS, SENSORIAL EXPERIENCES, SYSTEMS AND PRACTICE
Laurie Anne Brewer & Lisa Z. Morgan (US)

Collaboration has been engaged in a multitude of ways, with each other, with students, with material awareness, with RISD Museum and Nature Lab, with community Elders, with conservation organizations (Livestock Conservancy), with multimodal practices, with ecological systems, Environmental justice as indigenous justice, beauty, and time. Through the explorations of materials such as spider silk, wool, feathers, leather, honey, wax, cochineal, fish skin, and horse hair to name a few, The Uses of Animals: Design and Nature fosters responsible and ethical practices and opens up discussions around human ecology (defined as the study of the relations between humans and their natural, cultural, built, and technological environments). This course seeks to reindigenize — not just decolonize— the material understanding the students have of the natural world and its resources. As the class has developed, we have discovered that these multifaceted explorations/examinations encourage reflection, process, ways of being and care as an emergent design practice.
»LOOKS« AN EXHIBITION FOSTERING A COMMUNITY OF COLLABORATION, CO-CREATION AND RESPECT
Sarah Easom & Anze Ermenc & Sonia Genders & Becky De Lacy (UK)

Our presentation explores a learning culture harnessed through the 'LOOKS' exhibition. Garments created by second-year Fashion Design and Technology, and Fashion Design students were reimagined by Fashion Art Direction students and exhibited on campus during February 2023. Recognizing these students had limited opportunities for group work or to experience collective celebration due to Covid-19, this project was designed to balance practice-based professional skills with human-centric values as an example of what may appear to an older generation as an 'unradical' method of working. We focus on sustainable, cyclical teaching, and the benefits of collaborative cross-disciplinary student projects.
QUATROLOGUES - A TRANS-CULTURAL COLLABORATION
Bettina Göttke-Krogmann & Laura Linsig & Lars Paschke & Johanna Rogalla (Germany)

The project "quadrologues - a trans-cultural collaboration", developed with fashion and textile design students from BURG University of Art and Design Halle and designers based in Uzbekistan and Tajikistan, deals with the balancing and negotiation of individual positions within collaborative and global processes. The main subjects, focusing on Central Asian ikat textiles known locally as abr, were cultural intellectual property, sustainable aspects within the industries, and co-creations across national borders. This contribution shares research findings and reflections focusing on subtle observations and shedding light on how this kind of hands-on experience can shape future teaching.
SHAPE SHIFTER
Odessa Legemah (Germany)

How does culture represented through rituals, materials and symbols inscribe in fashion and textiles? What role do fashion and performance play in the construction of identity and selfrepresentation in an rapidly changing world? How does it translate in form and textile? The research 'Shape Shifter' explores the intersection of fashion, space and art practices of designers and artist from the continent.
GLOBAL ACCESS, LOCAL IMPACT. PROVIDING ONLINE LEARNING AT MA LEVEL TO REIMAGINE THE VALUE OF FASHION EDUCATION
Tom Crisp & Sabine Lettmann (UK)

This project presentation will outline the specifics and initial learnings from the MA Sustainable Fashion (Online) degree launched in January 2023 as the first postgraduate course within the Institute of Fashion and Textiles at Falmouth University. Online learning is amongst the fully established assets of most fashion degrees, despite, it often facilitates being off campus only and simply transforms spatial parameters. However, offering a multidimensional course celebrating diverse worldviews and design applications, this new radical curriculum model considers online learning as a hub for cultural exchange, appreciation of diversity, and local impa
Credits:
Immo Klink
Sara Arnold
, despite studying fashion design, chose not to participate in clothing production and instead founded an archive clothing rental platform in 2015. She subsequently decided radical action was needed and joined Extinction Rebellion, coordinating their fashion arm, from where FAN evolved. She convenes the collective knowledge of FAN to bring projects to fruition. Sara lectures on Defashion and system change.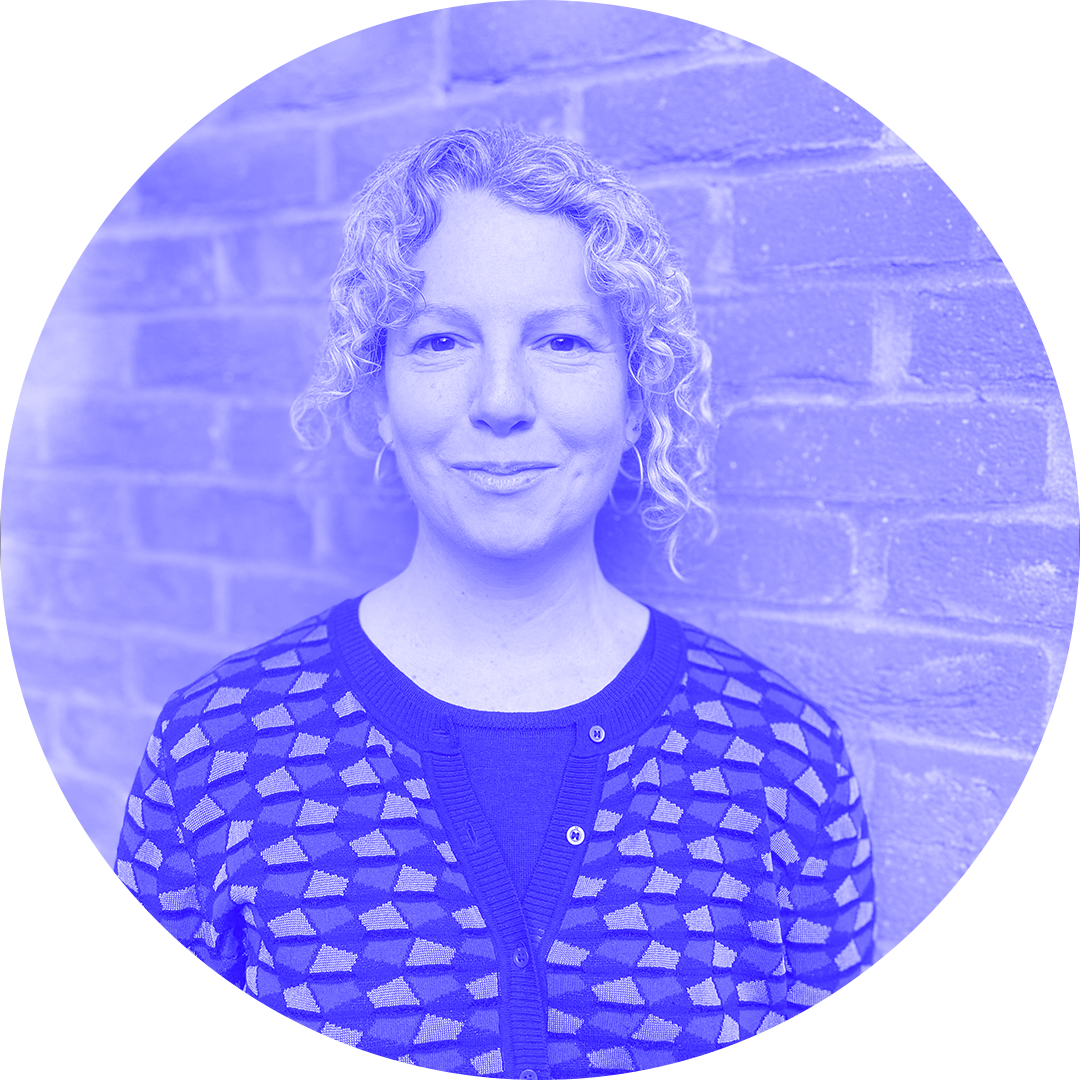 Zoe Gilbertsen
is a designer, consultant, and educator. Her practice is underpinned by extensive fashion design, education, and entrepreneurial experience, and a recent MA in ecological Design thinking from Schumacher College. I recently co-founded the UK Bast Fibre Network to support and develop bioregional fiber & textile economies. I teach ecological design and Defashion with a focus on the Commons.
Jenny Morisetti
has an unconventional career path: fashion designer, teacher, veteran, builder, farmer, and eco-warrior, the common thread has been the re-designing and making of clothes. This culminated in Hawkers Re-Creatives, with mending and repurposing workshops, the Wear Me Out clothing library, and the Second to None collection. Jenny volunteers with Sambhali Trust (Jodhpur) which empowers women through teaching them to sew.
Dirk de Waal
is a media professional, experience designer, and facilitator of learning. Within the realm of "fashion", I share and explore approaches to making, doing, and being, drawing on contemplative practices and DIY methodologies such as subversion, localism, prosumerism, community, and activism. I facilitate courses in curation, design thinking, event design, fashion promotion, and fashion systems.
Sarah May
is a fashion media and communication lecturer and multi-disciplinary visual artist without any neat categories. Her teaching practice takes an activist, ecological and values-led approach. She designs and leads creative workshops for communities that have storytelling at their core and activate fashion as a tool for change and empowerment.
Sandra Niessen
is an anthropologist. She has researched the clothing of the Batak people of Indonesia for 45 years. Having witnessed firsthand some of the cultural sacrifices committed by the expanding Fashion industry she has turned to activism to help dismantle that industry. Membership in the 'Research Collective for Decoloniality and Fashion' and 'Fashion Act Now' has facilitated her efforts.
Credits:
Keshav S Krishna
Karishma Kelsey
is an educator, researcher, design entrepreneur hybrid whose micro social enterprise, Karishma Design, has disrupted the fashion industry through a post-growth lens rooted in indigenous wisdoms for the last 20 years. My current work in style activism promotes a paradigm shift towards defashioning through conscious connections to self. I facilitate courses in Ethical Enterprise & Innovation and Style Activism.
Credits:
Sophie Barr
Sophie Barr
is the Course Leader for BA (Hons) Critical Practice in Fashion Media at the London College of Fashion and has worked in creative HE for over a decade. Her teaching specialism is the intersection of media arts theory and practice and I employ a materialist media framework to support students to contextualize the complex, multi-sensory phenomena of contemporary fashion communication.
Credits:
PLATTE.Berlin
Cläre Caspar
is a fashion designer and owner of the BLAUCRAUT fashion label lectures at HTW Berlin about classism in the creative industries, focused on discrimination due to social position or origin in the field of freelance fashion designers in Germany. Since 2021 she is a board member of the VBM (Berlin Fashion Designers Association) and a founding member of PLATTE.Berlin.
Credits:
HTW Berlin University of Applied Sciences
Bianca Koczan
is a research associate and lecturer for privilege-critical design practice and theory at HTW Berlin, BURG University of Art and Design Halle, and as a visiting professor at GIU German International University Cairo. She is doing her PhD at the Academy of Fine Arts Vienna on design processes, social media, and social class in Berlin's fashion scene.
Credits:
A Fitzpatrick
Anna Fitzpatrick
is a lecturer and PhD student at the London College of Fashion. She also works at the Centre for Sustainable Fashion (CSF), where she develops and delivers projects that explore how Education for Sustainability links with decolonial practices and how this might improve the student experience. Her PhD research explores the political side of sustainability and asks about the role of political agency in creating a more just and sustainable society. She currently teaches Cultural and Historical Studies at the London College of Fashion too.
Credits:
N Stevenson
Nina Stevenson
leads the education work at the Centre for Sustainable Fashion (CSF), University of the Arts London (UAL), working with others to develop new frameworks for Climate, Social & Racial Justice for use across all courses at UAL to model how creative education foregrounds human and planetary health. Reaching beyond UAL, Nina has developed a portfolio of free online courses on fashion and sustainability attracting more than 90,000 learners, ensuring lifelong learning is both accessible and equitable.
Credits:
Sandra Jäger
Sandra Jäger completed her BA in Design Culture and Economics at the University of Southern Denmark (SDU) with a focus on critical fashion studies, gender studies, and sustainability. She is the Editor in Chief of The Critical Pulse online magazine, as well as a contributing writer, editor, illustrator, and project manager. Her contributions include articles and reviews on fashion, gender, media, and sustainability. Her other work includes graphic design, museum front desk assistance, and teaching writing workshops. Her current research includes wardrobe studies in queer communities and her BA thesis examines gender theory in the construction of non-binary fashion.
Dr. Kat Sark is an Associate Professor in the Department of Media, Design, Learning, and Cognition at the University of Southern Denmark (SDU). She specializes in cultural analysis, cultural history, media, gender studies, sustainability, and decoloniality. She is the founder of the Canadian Fashion Scholars Network, the co-founder of the Urban Chic book series, and the co-author of Berliner Chic: A Locational History of Berlin Fashion (2011), Montréal Chic: A Locational History of Montreal Fashion (2016), and Copenhagen Chic: A Locational History of Copenhagen Fashion (2023). Other publications include Branding Berlin (2023), an edited volume on Social Justice Pedagogies (2023), and a special issue on Ethical Fashion and Empowerment in Clothing Cultures (2021). She is the creator of Chic Podcast, dedicated to fashion, design, culture, sustainability, decoloniality, media, and technology.
Credits:
Joseph Aaron Segal/ World of JAS
Laurie Anne Brewer
is a Curator at the RISD Museum where she recently presented The Art and Design of Spider Silk (2019) and also serves as a lecturer in the RISD Apparel and History of Art departments. Her research often explores the intersections of nature and art, focusing on the ecology of fashion from the 19th c. to the present day. Brewer is also an avid hand spinner, knitter, and papermaker.
Credits:
Lisa Z Morgan
Lisa Z Morgan
is Associate Professor and Department Head of Apparel Design at RISD. Her practice shape shifts from reparative responses to knickers, perfume, sewn paintings, mixed media installations, performances, short films and the written word. Melding critical ways of knowing with the haptic and embodied, she fosters dialogues around the intricacies of feeling, sense-making and desire.
Sonia Genders
is a fashion stylist and educator. She creates bold, colorful characters in her creative work to tell stories of outsiders. Often collaborating with young, independent fashion designers, she has a fascination for nuance and in-between moments. As an educator, Sonia empowers students to build their confidence and experiment to understand and express their creativity through fashion styling and art direction. She believes that the uniqueness of people's lived experiences and perspectives makes fashion impactful, interesting, and important.
Credits: Richard Kelly
Anze Ermenc
focuses his works on the unseen, unfashionable and unpopular. The themes of his practice often reflect his mood and the circumstances around him. He is especially interested in fashion as a visual language and researching alternative ways to document creative development.
Becky De Lacy
blends her industry experience with traditional and conceptual design approaches. Becky initiates, develops, and delivers high-quality teaching and learning at undergraduate and postgraduate levels. She is an outerwear specialist with a focus on collaborative, playful, and sustainable/hybrid approaches to the design and 3D realization process.
Sarah Easom's
research explores fashion narratives, cultural memory, and visible stories at the intersection of art, culture, and fashion. She is interested in the messages artworks hold and how these are translated into garments to communicate cultural memory. Alongside teaching, Sarah has worked freelance in varied art, fashion and design fields.
Credits:
Patrick Müssiggang
Bettina Göttke-Krogmann
studied textile design in Hamburg following her training as a weaver. In the field of interiors, she developed contemporary collections as chief designer of the textile publisher Kinnasand and subsequently in numerous other projects with the international textile industry. The connection between practice and teaching has been in focus from the beginning. Since 2007 she has been teaching conceptual textile design in cultural contexts and material research at the Burg Giebichenstein, University of Art and Design, Halle.
Credits:
Patrick Müssiggang
Laura Linsig
graduated from the University of Art and Design Halle with a MA in Conceptual Textile Design and a special focus on weaves. While studying at University of Fine Arts Hanoi, she developed an interest in the diverse usage and aesthetic perception of textiles within cultures. Through preserving textile methods, she sees a chance to renew appreciation for quality textiles.
Credits:
Stini Röhrs
Lars Paschke
studied at the Fashion Academy in Antwerp. He worked on numerous interdisciplinary projects in the fields of fashion and visual arts, as well as jewelry and costume design. He explores the creative dialogue that results from this collaborative practice and investigates the role of fashion designers in a contemporary political and social environment.
Credits:
Patrick Müssiggang
Johanna Rogalla
aims to stimulate dialogues and/or initiate a space for action in the subtle spaces in between her works. Her aesthetic reflects fragile moments, merging traditional and computerized textile techniques with contemporary approaches. Thematically, her subtle works are molded by observations. Rogalla holds an MA in conceptual textile and has been working in textile collections in Jordan and Germany.
Credits:
Katja Sonnewend
Odessa Legemah
completed her studies at the University of Applied Science Faculty of Design, Media & Information before she was an editor for the art and design magazine Clam Paris, a magazine in a transcultural context. Her work as a fashion writer and fashion editor was enriched by her engagement as a lecturer at ESMOD École Supérieure des Arts et techniques de la Mode which led up the field of fashion research.
Credits:
Tom Crisp
Tom Crisp
has a background in menswear fashion, and has spanned many different sides of fashion through a portfolio of different fashion industry roles ranging from design, trend forecasting to consulting. His research focuses on imagination infrastructures, fashion sustainability, regenerative processes and critical practice communities which he applies in his teaching as Course Leader of the MA Sustainable Fashion (Online).
Credits:
Asia Werbel
Sabine Lettmann
is a fashion designer and creative consultant who teaches subjects such as circular fashion, systems thinking, and concept development internationally. Her research is influenced by her practice allowing her to investigate applied circular fashion design within the context of higher education. She develops design tools aiming to support students and designers in the transition to regenerative design practices.